Yesterday was a late start for us. We got to the paddock around 11.30 am after buying some TopTails to help brush out the dredlocks in her mane. She did so well, we are really proud of her.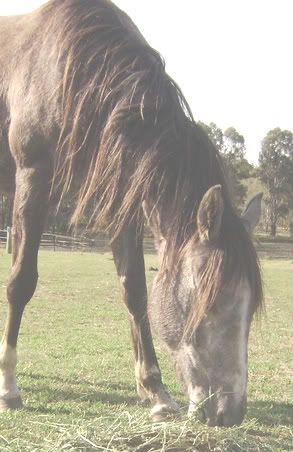 Before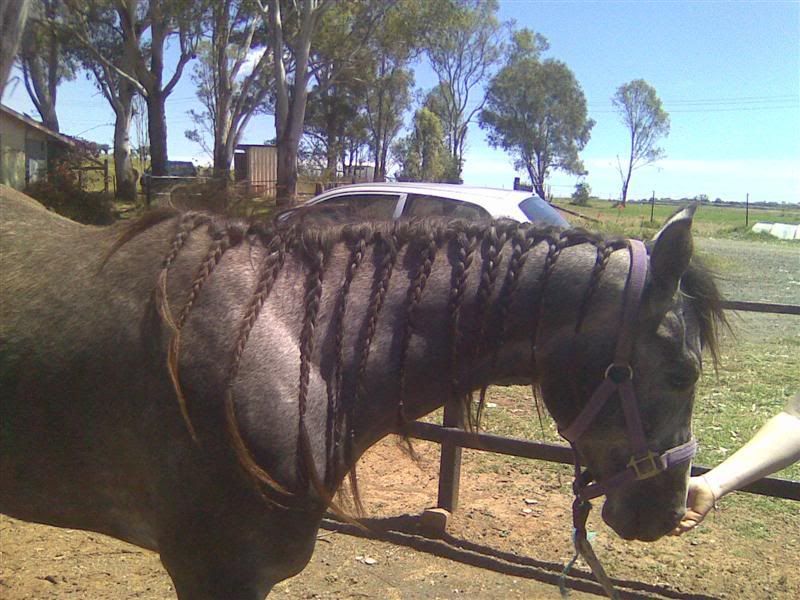 After
She's been out in a yard for a few days now, and it really agrees with her! She's looking so good.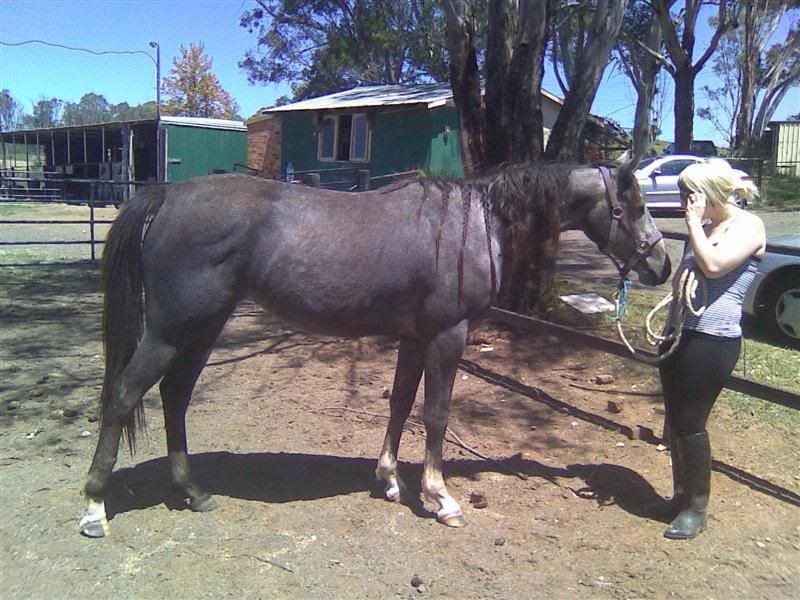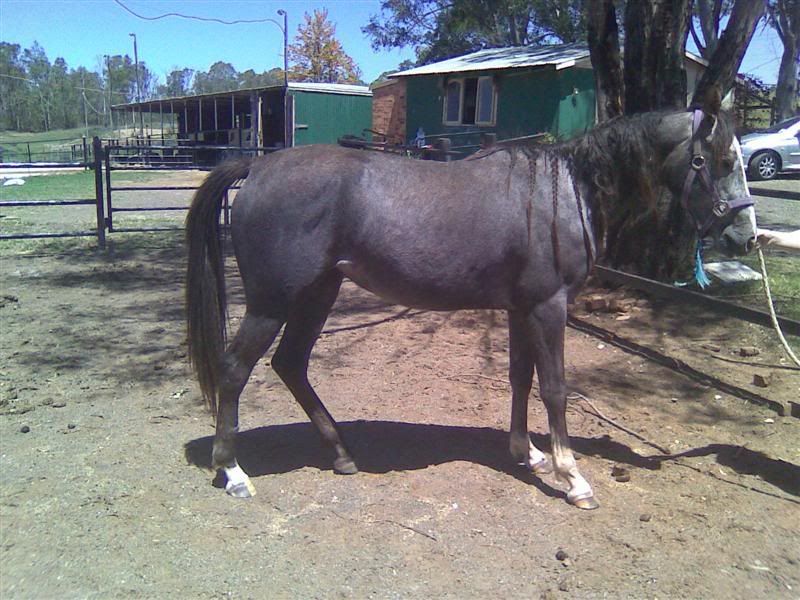 Once her mane was brushed out, we took them both down to the dam. We were hoping Becks would teach her how to splash in the water. She hesitated at first, not wanting to get in. Then she surprised us by launching herself head first into the water! Not knowing what to do, she took her cue from Becks and started pawing the water. Then she took it one step further, rolling four or five times in the muddy water.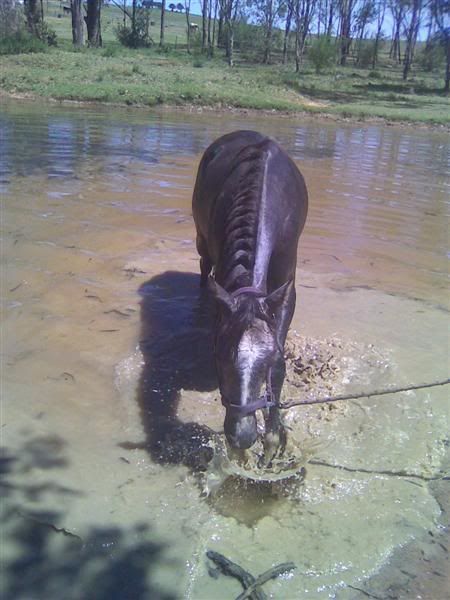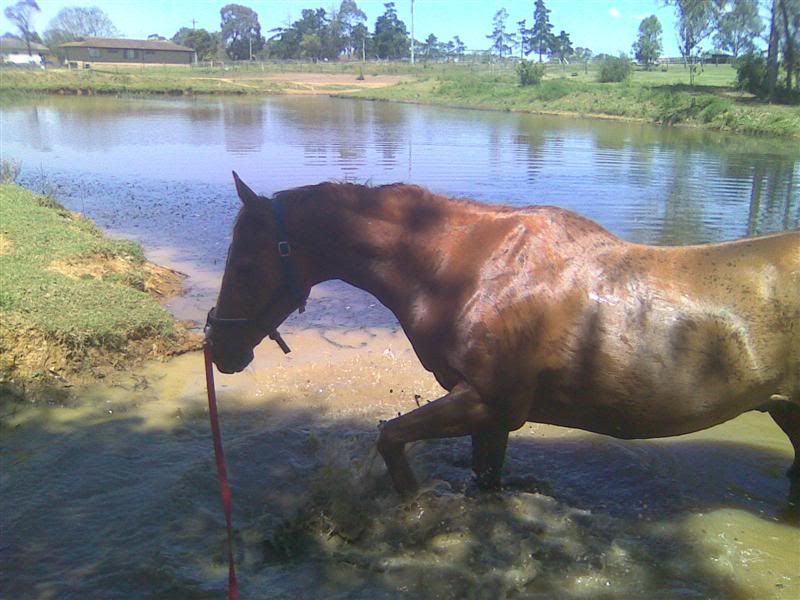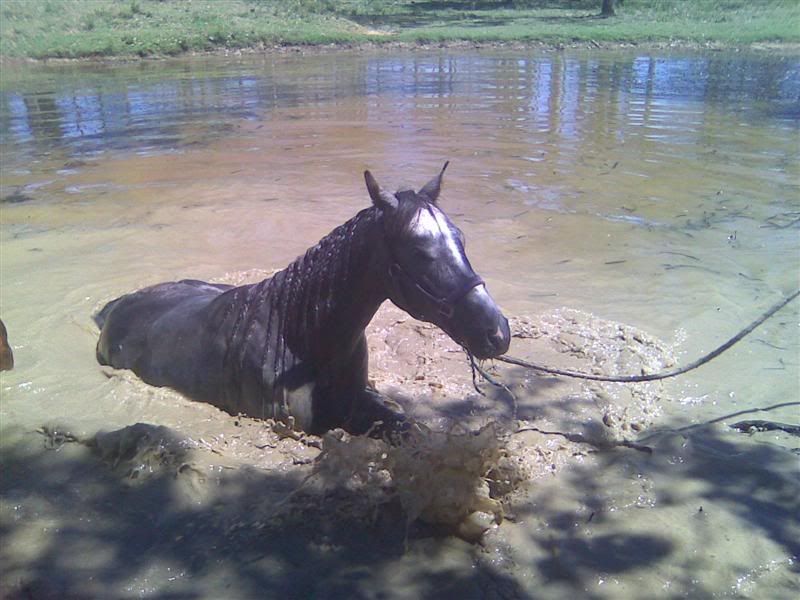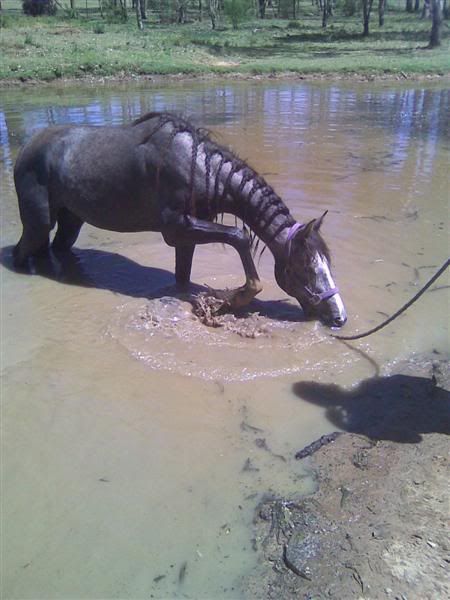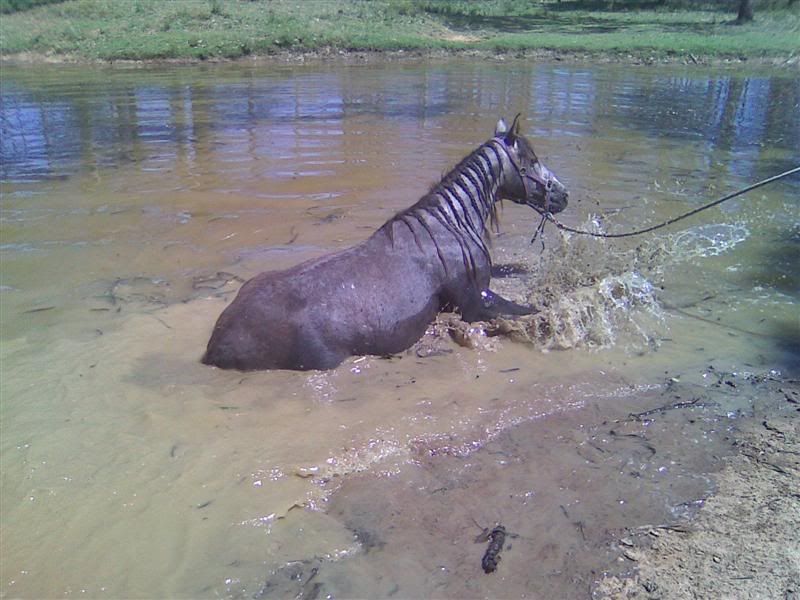 So then we decided to introduce her to the hose. Living in the yard next to the wash bay helped prepare her for this I think. She did really well again, letting us hose her all over. She even took the hose between her teeth.